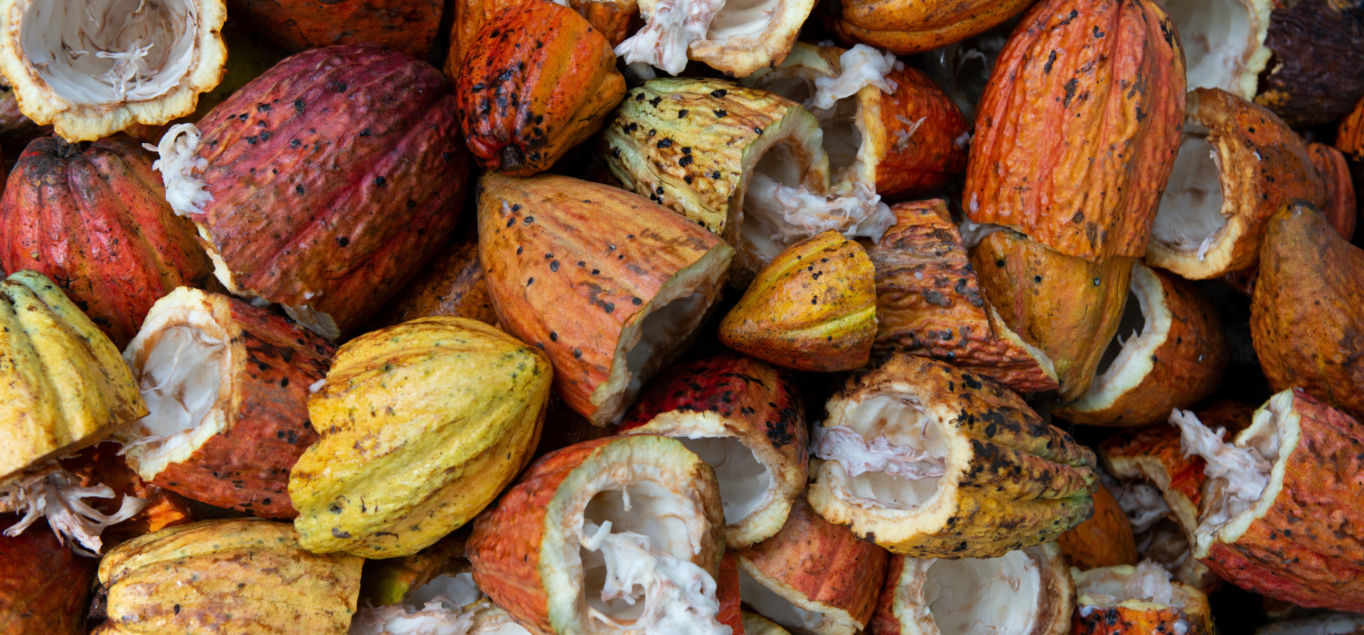 SUPPORTING ACCESS TO WATER AND EDUCATION
Ghana is the second largest cocoa producing country in the world but also faces many pressing issues – changing weather patterns, rising temperatures, poverty, and inadequate infrastructure.
Cocoa farming communities in rural areas are most particularly affected, lacking access to education and drinking water. Walter Matter works on development projects with its long-term partners, particularly in the Accra, Kumasi, and Western Ghana regions.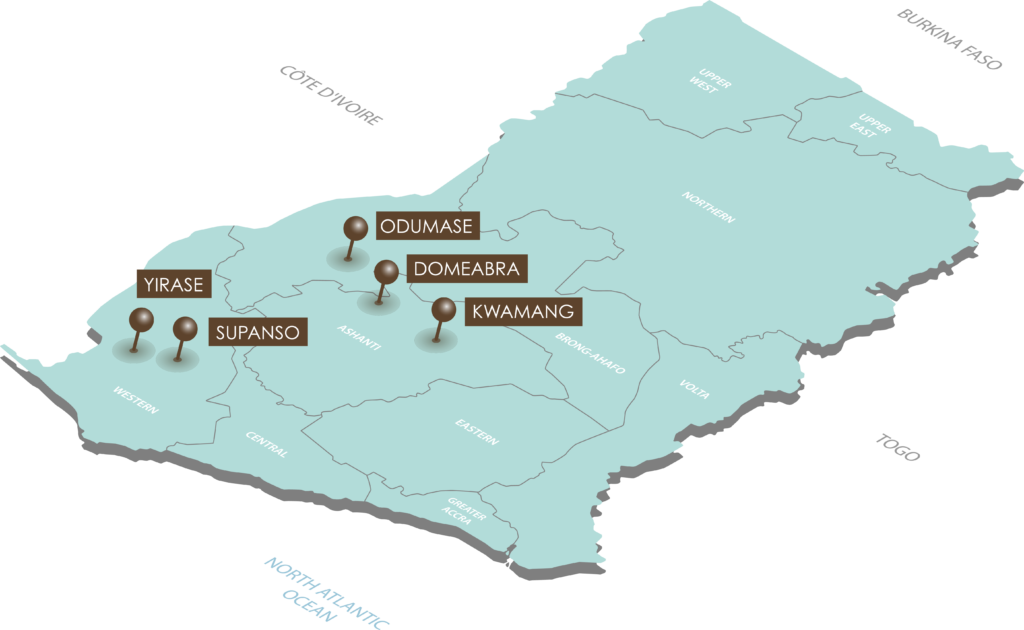 Key Impact
Hundreds of individuals have benefited from the initiatives across seven communities, with new access to drinking water, sanitation facilities, and kindergarten and primary education for the children.

Constructed from mud, raffia, and bamboo, the original schools attracted insects and snakes. They were also vulnerable to both heat and heavy rains. Over time, they had become unstable and dangerous, causing low attendance, diseases, and injuries.

The final reconstruction is set to be finished in 2023, including furnishing and IT supplies. The chief of the Domeabra community, Nana Kwaku Appiah says: "I am looking forward to having the community's children attend school with a smile on their faces."