COMMITMENT
Going to the next level

As a family business, we attach great importance to establishing strong human relationships based on trust and mutual respect.
So for over 50 years, we have been committed to responsible and ethical trading. We consider growers as true partners, supporting them in the implementation of sustainable production methods and paying a fair price for their crops. We are also particularly concerned by issues such as human rights violations like child labour and gender discrimination, poor environmental practices and deforestation.
Naturally, we comply with the rules and regulations in place, and collaborate with several recognized certification schemes.
Digitalisation supports the need for a greater transparency and traceability within the supply chain, in addition to measuring our impact on the farming communities.
100'000
BAGS OF ORGANIC COFFEE SOLD ANNUALLY AT GROUP LEVEL
50%
OF GROUP COCOA SALES ARE CERTIFIED AND/OR TRACEABLE
30%
OF GROUP COFFEE SALES ARE CERTIFIED
50+
YEARS OF SUSTAINABLE TRADING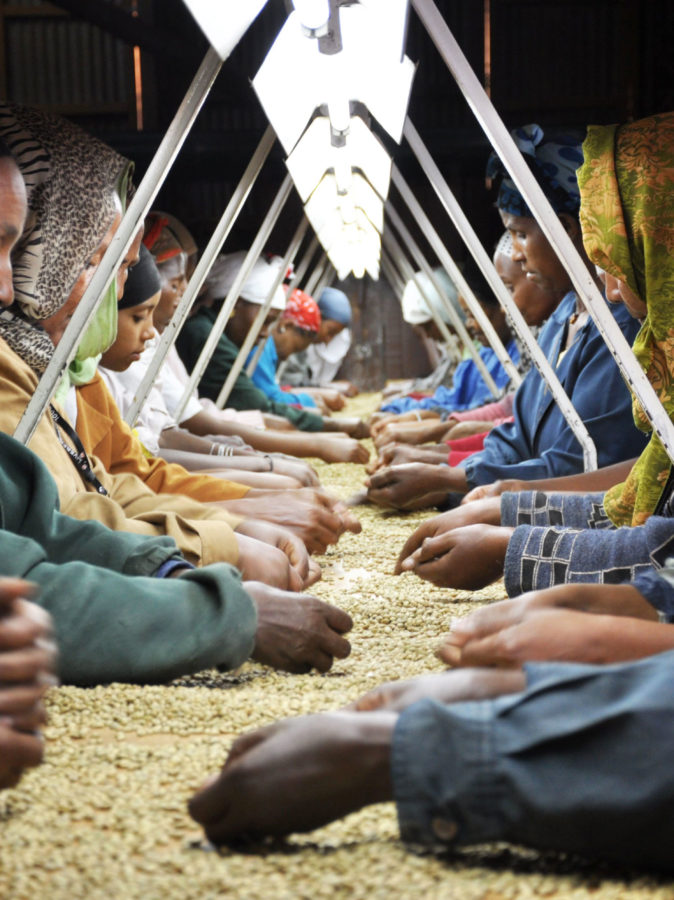 CAFEMA INTERNATIONAL

In 1970, we founded CafeMA International, committed to improving growers' living conditions through sustainable agricultural practices.
CafeMA exclusively handles FLO-Fairtrade certified coffee, sourced solely from smallholder farmers cooperatives.
CafeMA acts as a partner with these cooperatives to develop FLO-Fairtrade initiatives.
Today, CafeMA represents about 8% of the FLO-Fairtrade volume traded worldwide.
Foundation of CafeMA International by its parent company Walter Matter.
CafeMA International becomes Fairtrade (FLO) certified. The first FLO coffees are marketed.
CONTACT US AT cafema@cafema.ch
OUR SUSTAINABILITY APPROACH
Our mission : to offer responsibly grown products that meet customers' expectations, while always taking into account the people and planet's interests.
Our approach is based on three main pillars.
1
Partnering for success
Fruitful collaborations allow to share expertise, knowledge and best practices.
2
Acting for impact
Through our programs on the ground, we aim to deliver a positive and long-term impact for all stakeholders of the chain.
3
Sourcing for shared value
Playing a pivot role in the chain, sharing success and value remains a priority for us to build a long-term relationship upstream and downstream.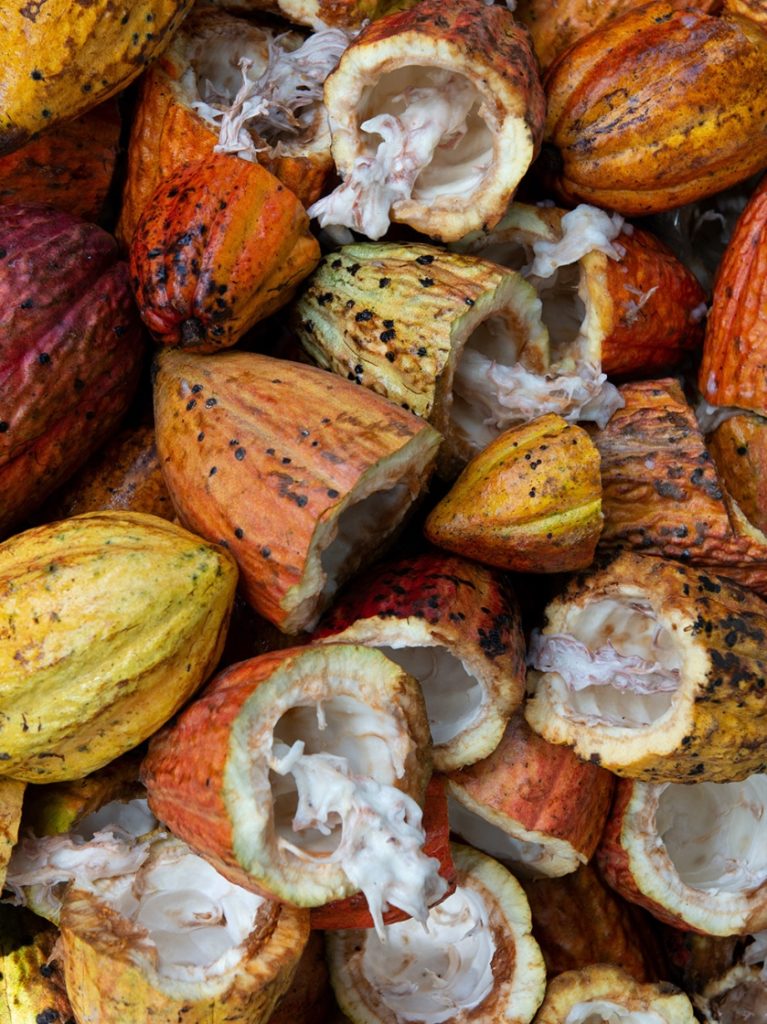 OUR PROCESS
Making a lasting and positive impact requires discipline
Robust project management and rigorous processes are key to significantly help the local communities and deliver a long-term and positive impact on the ground.
All our projects in the fields involve:
A farmers' group/cooperative/local exporter
A coffee roaster/chocolate manufacturer
A local or international institution/NGO
When launching programs at origins, we follow a 4-step process.
1
DIAGNOSIS

We first assess the situation by conducting a survey to deliver the baseline data and get a clear understanding of the local context.
2
SOLUTION PROPOSAL

We then address the crucial issues, taking into account the locat context and culture. We also engage our partners at origin and at destination.
3
SOLUTION IMPLEMENTATION
The next step is to execute the activities according to the planning and the resources agreed.
4
IMPACT MEASUREMENT &
EXIT STRATEGY
After analyzing the KPIs to build the impact survey, we elaborate the exit strategy of the project, together with our partners.
ETHICS & COMPLIANCE
Engaging stakeholders to embrace the sustainability journey
We engage our suppliers from all origins to embrace the sustainability journey and implement sustainable practices in terms of human rights, environmental protection, and more.
To this end, we have launched our Responsible Business Policy, which addresses the following aspects:
Compliance & Business Integrity
Human Rights
Health & Safety
Environmental Protection
Collaboration & Transparency
Progress is regularly measured by our sustainability team and by a third-party auditor based in the origins.
PROJECTS
Over the past decades, we have developed a strong network of reliable partners with whom we have launched local initiatives to support producers.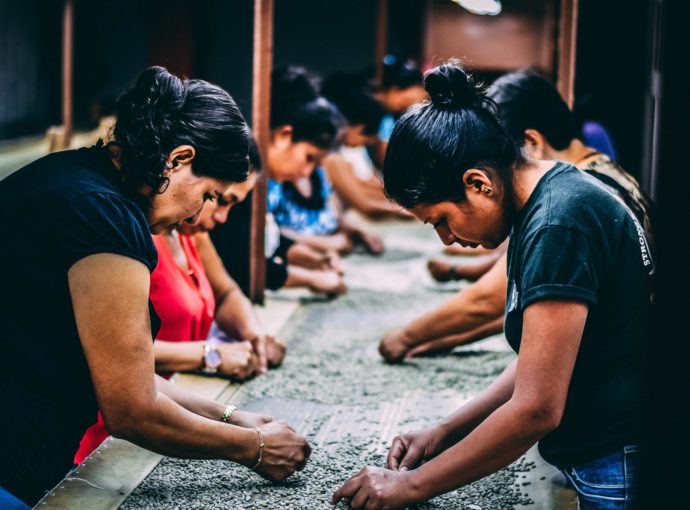 Coffee regenerative agriculture program to support farming communities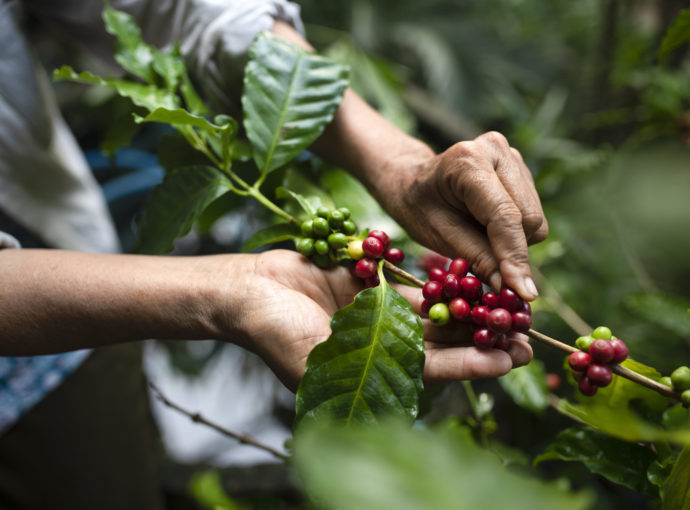 Agricultural practices improvement to strengthen coffee smallholders' resilience