Adaptation to climate change with the initiative for coffee & climate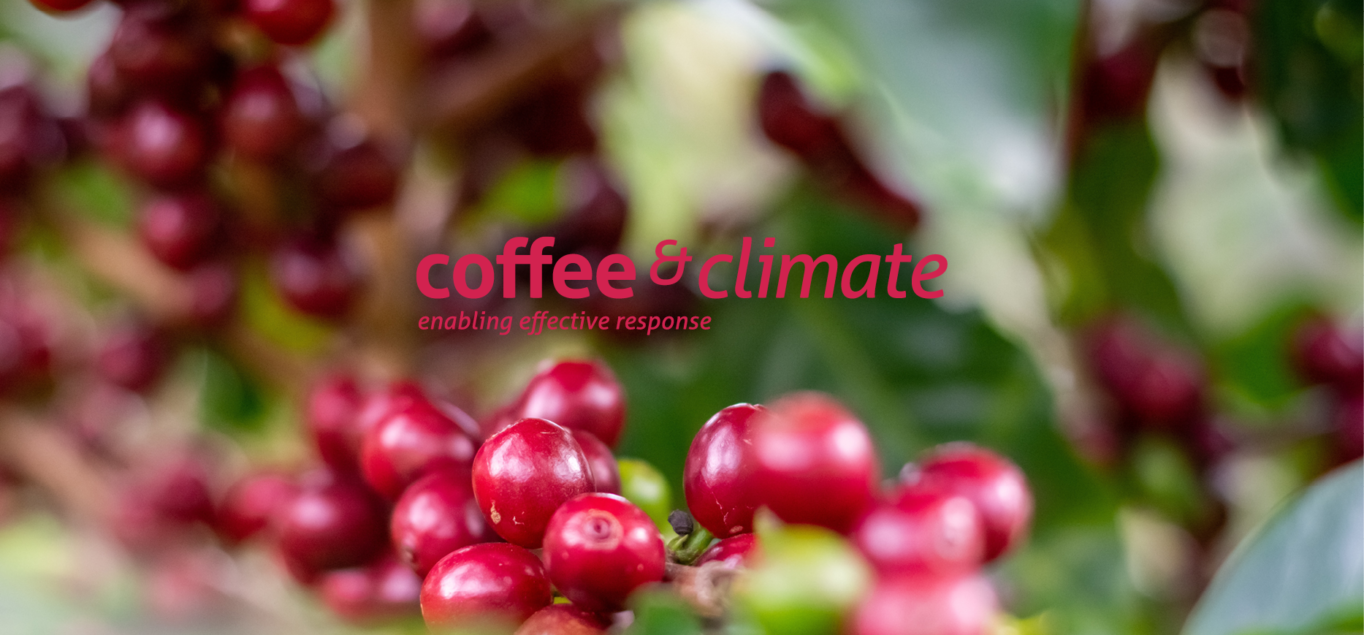 Climate change is one of the most urgent issues facing coffee production, which is why we are glad to have been working with the initiative for coffee & climate (c&c) since 2021.
Founded by some of the world's top coffee companies, the Hamburg-based initiative, with Hanns R. Neumann Stiftung (HRNS) as an implementing partner, supports coffee farming families – as well as their communities – to adapt and respond to climate change. So far, c&c have supported more than 103,000 households in East Africa, Indonesia, and South and Central America.
To learn more, we spoke with Michael Opitz, HRNS Managing Director, and with Stefan Ruge, c&c Program Manager.
Q. WHY WAS THE INITIATIVE FOR COFFEE&CLIMATE ESTABLISHED?
Michael:
coffee&climate was set up in 2010. Together with dedicated partners, we wanted to bring the various players together in one single, independent structure that could offer systematic support to smallholder coffee-farming families on responding to the impacts of climate change.
Stefan:
As HRNS and implementer of the initiative, we have field offices with our own agronomists in our seven program countries, who are our 'boots on the ground'. We are a bit different from a typical NGO in the sense that we have our own capital, our own mission, and we can therefore plan for the longer term.
Our teams on the ground have become friends with the local families. They are often a part of the local community and they know very well what is going on within the coffee farms. This is crucial for us when we design program interventions.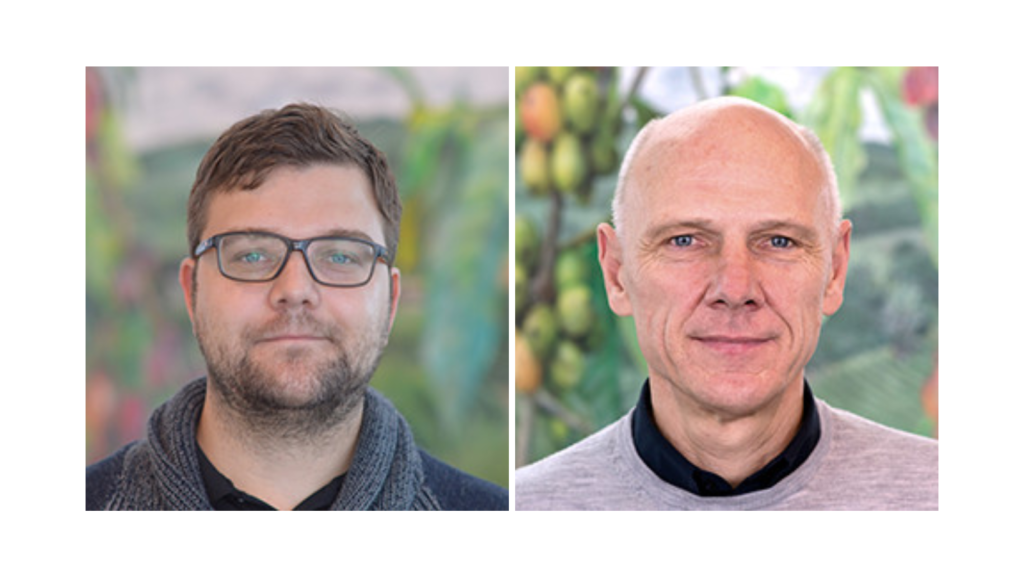 Q. WHAT DOES IT MEAN FOR HRNS TO BE AN IMPLEMENTING PARTNER?
Michael:
It means a lot of work. But also a lot of fun.
On the one hand, it means that HRNS has to manage contractual relationships, legal frameworks, project coordination, management and administration.
The fun part is that HRNS gets to spend time with the different partners, and with the producers who are keen to explore the meaning and implications of climate change. They all have excellent insights and they are all very motivated to find the right solutions.
coffee&climate provides structure for the insights, opportunities, and an extra layer of analysis. The overall goal is to understand the likely consequences of climate change in our given regions before we support the farmers planning the next steps on adaptation and mitigation.
Q. WHAT ARE THE BIGGEST RISKS FOR COFFEE-FARMERS TODAY?
Stefan:
Temperatures are rising everywhere, in every producing country. Take Tanzania, for example. If business continues as usual, meaning that we do not reduce our carbon emissions, then coffee producing regions as other parts of the world will likely be facing a 2C temperature rise or more before the end of the century.
Warming temperatures will cause coffee quality and production to suffer. It will also cause more frequent natural disasters. Maybe in 20 or 30 years, we won't be talking about sustainability anymore. We will be talking only about risk management. It's already happening, in fact.
Next to rising stress for coffee there is also the risk of losing the next generation of coffee growers, which is supposed to take care of it. Right now, most youth equate agriculture with poverty, and climate change just makes everything more difficult. It's hard work.
I just came back from a trip to Guatemala, and when I spoke with people under the age of 30, their first question was "how can we get out of here?". They don't see much of a future for themselves in agriculture, which is heart-breaking. On a trip to Tanzania last year, I spoke with a 70-year old farmer; none of his three sons plan to continue with coffee-farming. They all want to move to the city instead. Somehow, this all relates to climate change.
Q. HOW CAN FARMING COMMUNITIES ADAPT TO RISING TEMPERATURES?
Michael:
It's not only coffee that suffers from higher temperature, but also other crops and the soil, so we need to cool the entire system down. That means bringing shade to coffee-farming areas.
On the other hand, if we can strengthen crop resilience through planting new and improved varieties, then this alone could not be a fix for the effects of climate change. It would need to be part of a wider solution.
No improved variety will withstand extended drought, however, and all plants need water. Cooling the ground and covering it with mulch and organic matter is important so that it can hold water for longer. That also helps to counteract rain incidents that cause erosion.
The positive thing about climate change is that we, the industry, are talking about it and are cooperating. That is the most positive thing that I take away from these challenges. Partnerships, such as the one with Walter Matter, allow us to implement projects, learn together, spread the learnings and get the necessary resources to where they are needed most.
Q. CAN YOU TELL US HOW YOU ORGANISE THE PROJECTS?
Stefan:
Before we even start designing a project, our first step is to talk with the farming communities and local businesses. That gets real feedback onto the drawing board. These projects must benefit the farmers first and foremost.
Michael:
It takes a lot of work. Depending on the project size and partners, it might take one to two years to finalise project preparation. Processes need to be respected in order to maximise the project's reach. For example, we usually start with a pilot programme in one area, then monitor and evaluate its progress before we advance it further.
We are also constantly exploring new ideas. I would say that about 10 percent of them get to the final stage of funding and implementation, which is a very significant feeding process.
Stefan:
In Brazil, for example, we now have a pilot project for a circular economy approach. That is because – after the pulping process – many farmers in Brazil often have up to five tonnes of organic residue and they don't know what to do with it.
But this organic material has a lot of value because it is nutrient rich, and after compositing, it can be returned to the field. This can reduce production costs by 20 or 30 percent. Most farms in Brazil will never be organic: it's hardly possible because of the size. But it can reduce the need for external inputs. Also, if you shift away from monoculture production towards an actual forest system, then you can establish more resilient production systems, which do not rely on external inputs so much.
Q. WHAT OBSTACLES ARE FACED WHEN IMPLEMENTING PROJECTS?
Michael:
In Ethiopia, for example, a civil war broke out while we were starting the implementation phase. That was quite an important issue that we discussed with our colleagues on the ground. Was it too risky for them to go to the field? Were they safe when doing their job? The war did fortunately not really affect our project areas, but our partners were distracted anyway. We could not work with young people because they were recruited to the army and that changed a lot of things. This can happen almost everywhere.
In some areas of Brazil, the recent drought was just so grim that we needed to rethink certain practices. Other priorities emerged, and that is also an element that we need to consider.
And nobody expected COVID, of course. All our work was built around physical meetings, which are generally much more powerful. But then we needed to shift to virtual rooms. That was a new challenge, but it forced us to look at other aspects of training. Today, we do more hybrid training, which gives us even more efficiency.
Q. CAN YOU TELL US ABOUT THE SOCIAL ASPECTS OF CLIMATE CHANGE?
Michael:
We are certainly shifting our focus towards the social aspects of coffee-farming. One of our partners once said during a meeting that "It's not about the bean, it's about the human being". I thought that was a really nice way to put it. The most important thing for us is that farming communities can make well-informed decisions, and that they have an attractive and stable income from employment which is secure.
Stefan:
Farming can be an interesting business. We want to show the younger generations that they can make money from farming when they change the way the production system is managed.
The younger generations are the door openers to innovation. In most regions, the average age of a farmer is 60, and they are often reluctant to test new ways of working in the field. And that is understandable if your entire livelihood depends on one or two hectares, and then someone tells you to change the way you work. But change is inevitable.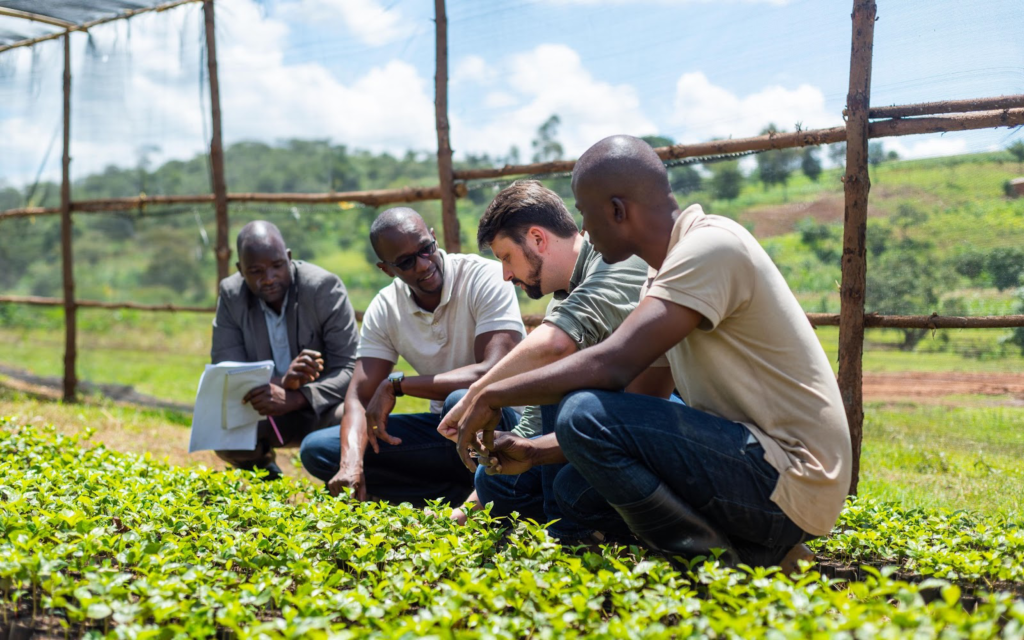 Q. WHAT IS THE C&C TOOLBOX AND WHO IS IT FOR?
Stefan:
coffee&climate is first and foremost a knowledge hub for climate change. As an initiative, together with the farmer community and complementary knowledge partners, we identify and evaluate best practices on climate adaptation and mitigation within our program regions. If the assessment of the practice or tool has been successful, we transform the result into a case study, including a cost benefit analysis, which is important for the farmers and other users of the content. There are usually a few options for any given problem such as drought. Why not put the resources and solutions into one single place? Our coffee&climate toolbox is the place where we share all our knowledge and experiences with the coffee sector as a public good.
Q. WHAT ARE YOUR FAVOURITE PROJECTS?
Michael:
One of the most emotional moments for me was in Uganda. We went on a field trip to see the progress, as we usually do, and ended up having a very touching interaction with the local Muslim community. We were surprised by how the men appreciated having the women within their economic cooperative and managing the farmer organisations. We saw how cultural paradigms can shift and new structures can be used.
Stefan:
One of the topics that is really close to my heart is the safe use and handling of chemicals. We often assume that this is an unspoken reality, because we all know that farmers are applying pesticides and herbicides to fight pests and disease. But farmers often don't know how to apply the chemicals safely or what the easier alternatives might be. And who are the most vulnerable people? Women and children. Even washing a t-shirt with bare hands can mean coming into contact with the chemicals if they are not managed properly.
Working with local knowledge partners, also with the Swedish Chemistry Agency, Kemi, we developed a framework to promote the safe use and handling of chemicals. It was piloted in Tanzania, and is now being promoted in another six countries.
Q. WHAT IS YOUR MESSAGE TO PARTNERS?
Michael:
The challenges are growing and we need to help coffee farmers to overcome them. We need to keep our planet more liveable in the future. This world has serious inequalities, but by empowering women and working side by side with coffee farming communities reacting to their needs we might be able to counteract poverty. We can only do this if we are united. We need to do it more ambitiously too.
Stefan:
Climate action is urgent. Right now, we are designing the next phase, and we encourage our members to talk with each other. Share knowledge, spread the experience and improved climate-smart practices, participate in our events, and, of course, invite new members.
Learn more about the initiative for coffee&climate and the important work they do.
RECENT NEWS
Discover our previous publications.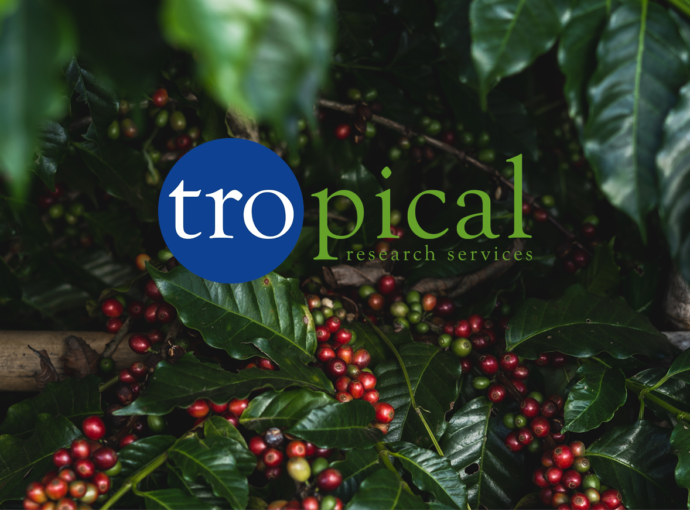 05 May 2023 — Corporate News, Sustainability