Sustainable Cocoa at Walter Matter
Walter Matter's Head of Cocoa Trading, Eric Bourgeois, talks about the world of cocoa, outlining some of the changes that he has seen in the industry during 30+ years of trading for Walter Matter.
When Eric first started at Walter Matter as a junior trader, sustainability was still a vague concept in the cocoa sector. There was no significant demand for sustainably sourced cocoa. Today, along with fine flavour cocoa, it is a major asset for the company's cocoa business.
In 2021, the global cocoa and chocolate market was valued at USD 46,61 billion, and while the sector is projected to grow, many farming communities are still living in poverty. They struggle to meet their basic needs, says Eric: "Paying the farmer a fair price has to be the industry's priority."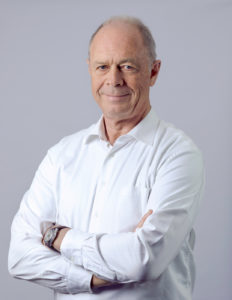 "However, a fair price alone will not be sufficient to lift the farming communities out of poverty. Decent infrastructure, access to education and healthcare, together with some degree of self-sufficiency, should be the standard – not a luxury. These objectives cannot be achieved by the chocolate industry alone but only in cooperation with the local governments."
Sustainability programmes that carry considerable implementation-follow-up work have induced additional costs for the chocolate industry. "The producers should, of course, not bear the costs of these projects. Therefore, a fine balance must be found between the decent price paid to the producer, the costs of sustainable business practices, the total costs up to the chocolate bar, and the price the final consumer is prepared to pay."
SUSTAINABLE SOURCING AND TRACEABILITY
Cocoa production has nearly doubled in the past 30 years, but this growth has not come without its challenges. The cocoa industry is still grappling with deforestation and child labour, two major issues in the sector. In 2023, new regulations will come into force at country level as well as European level in regard to these challenges and will establish a strict framework and common rules for all EU importers.
Eric acknowledges that 100 percent traceable cocoa is going to be a challenge for the industry, but notes that significant progress has been made: "We are still to see how this is going to be implemented in the long run, but traceability is not new to Walter Matter. Due diligence has always been our priority and being close to our partners in the origins has given us good visibility on our supply sources. We've always wanted to know where our cocoa comes from, and it has often been from the same suppliers for many years. We have cultivated partnerships based on trust, which allowed us to have transparency in our supply chains."
To address and overcome the issues such as climate change effects, deforestation, and child labour, the demand for sustainability spiked all across our industry not too long ago. "This led to a greater involvement of the industrial and the trading companies at the origins."
Walter Matter was in a good position to deal with the changes, because "our mindset didn't have to change," Eric says.
"We deal directly with the people who grow the cocoa and local shippers in the origins, not intermediaries, we visit the origins, and are very familiar with the environments where our cocoa is grown. It has always been like that. This proximity with the origins is one of the reasons why I still enjoy coming to work after 30 years. I also appreciate the cocoa world which is relatively small, where I have known many of the actors for a long time. It's what we call the 'cocoa family'."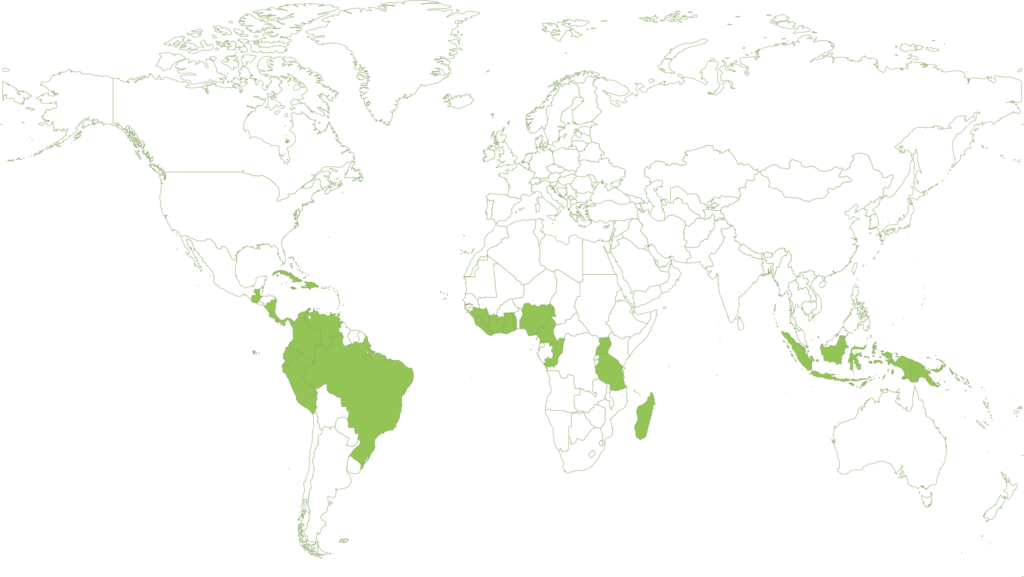 FINE FLAVOUR COCOA
Apart from sustainable sourcing, Walter Matter is known for its experience and expertise in fine flavour cocoa, says Eric. "We have always specialized in fine flavour cocoa, which comes mainly from the Caribbean, Venezuela, and other parts of South and Central America, as well as Madagascar. Our increased focus on sustainably sourced cocoa came later, and both are now crucial for our business."
To have the perfect flavour, cocoa must be grown under very precise conditions. "That's why climate change – with its unpredictability and impacts on farming conditions – can be a real concern."
With the growing number of certification and sustainability programs, cocoa producers are adopting good farming practices, which have certainly contributed to mitigating the effects of climate change. The increasing quality and quantity of cocoa over the past decade is evidence of this.
FUTURE RISKS
Surplus and deficit years have alternated over the past decades but there is a risk that we could soon have more deficit than surplus years. This uncertainty, together with the potential effects of climate change, also comes from competing cash crops such as rubber or palm oil, or gold mining that is gaining ground in cocoa producing areas. But also from ageing trees that are not being replaced or rejuvenated, and farms that are not being taken over by the younger generation.
"All actors of the supply chain need to come together, implement sustainable business practices, and work towards a common goal – to preserve the environment for cocoa-farming and take better care of the communities."
Read about our partnerships with: The International Cocoa Initiative and Swiss Platform for Sustainable Cocoa.
RECENT NEWS
Discover our previous publications.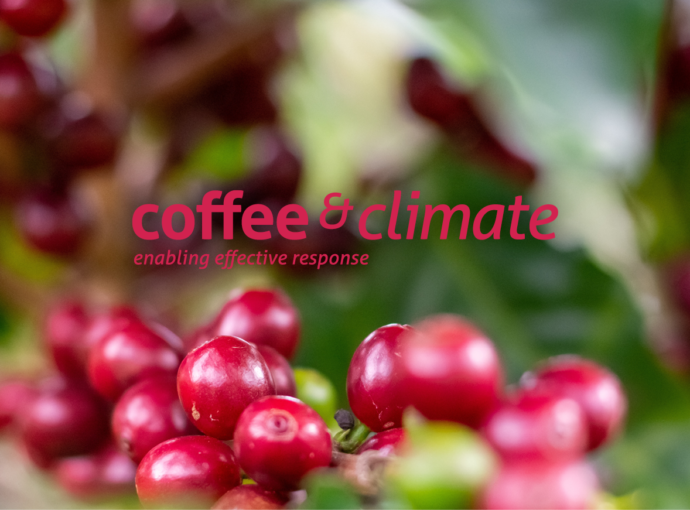 01 May 2023 — Sustainability