The future of the Cocoa Industry with the European Cocoa Association
Global cocoa production has nearly doubled in the past 30 years, but all actors in the supply chain must now participate in local and international organisations to ensure that this growth remains sustainable.
To discuss sustainability in the industry, we spoke with Matthijs de Meer, Senior Manager of EU Affairs and Sustainability at the European Cocoa Association (ECA), which was founded in 2000 to represent the European cocoa industry and to regroup major companies involved in the cocoa bean trade and processing.
The ECA, which includes Walter Matter among its members, connects major actors in the cocoa bean trade, addressing issues such as globalisation and regulation. The Association is Chaired by its President Paul Davis. In addition to Matthijs, the Secretariat is composed of four other individuals: Catherine Entzminger as Director General, as well as managers on Food Safety & Quality, Environment & Trade, and office management and finance.
Matthijs joined ECA in 2021 having worked in the European Parliament on EU trade policy, including sustainability, and EU-Africa relations.
"I now represent the interests of our members in meetings with key political stakeholders, and interpret the developments in Brussels back to our members," Matthijs told us.
We asked him about the Association's initiatives, the complexities of the cocoa supply chain, and the recently adopted regulation on deforestation-free commodities. Our discussion has been edited into a Q&A format to make for easy reading!
Q. WHAT DOES IT MEAN TO BE AN ECA MEMBER?
It means being part of a solid and growing network of companies, which are active in cocoa trading, processing, logistics, and industrial manufacturing.
Strategically based in Brussels, we have about 50 members today, building a bridge between them and EU policymakers. We support our members to understand new legislation and to conduct due diligence in line with regulation.
Q. WHAT DO YOU MEAN BY A "BRIDGE"?
The cocoa supply chain is highly complex. There are millions of smallholder farmers and most of them are connected to European markets. ECA explains the complexities of our industry to key political stakeholders in EU institutions, which work on relevant legislation. These include the European Commission, European Parliament and Council of Ministers.
We also 'translate' the EU's complexities – such as the recently adopted regulation on deforestation-free commodities – to our members. Naturally, we constantly monitor changes since the EU is actively setting new standards on energy use, pesticides, trade, safety standards, and business agreements with individual countries.
Q. HOW DO MEMBERS INTERACT WITH EACH OTHER?
Members are represented in our 'Working Groups' on various topics. I personally run the Sustainability Working Group, but we also have Working Groups for Trade, Logistics, Quality & Productivity, Pesticides & Contaminants, and so on. Each Group meets several times a year at various locations in Europe.
Twice a year, we have a General Members' Meeting, and once every three years we organise the European Cocoa Forum. Last year it was in Rome. At each meeting, our members can swap information and discuss best practice in a safe and confidential environment.
Q. ABOUT THE EU'S NEW REGULATION ON DEFORESTATION-FREE COMMODITIES…
The regulation establishes an import and export ban unless importers have documented compliance that: 1) the commodity is deforestation-free; 2) the commodity has been produced in compliance with the country's own legislation; 3) and that each shipment is covered by a due diligence statement.
We have always welcomed this type of legislation, because we recognise that there is a real need to tackle deforestation. This regulation, together with the wider EU agenda on sustainability, will transform the cocoa sector. In ten years, the sector will look quite different.
The regulation requires all cocoa and chocolate products to be traceable back to the specific plots of land of production. It introduces a due diligence that will enable the end consumers to consume a more sustainable product. All cocoa will need to be 100 percent deforestation-free and documented as such upon entering the EU market.
The supply chain will therefore need a certain degree of segregation in order to enable the appropriate record-keeping at various stages of production. A bar of chocolate, for example, might contain both cocoa and palm oil, both regulated by the new legislation. It will therefore come with reference numbers of the multiple due diligence statements submitted upon entry of the raw materials (cocoa and palm oil) into the EU.
Q. WHAT ABOUT THE DUE DILIGENCE
Each shipment will need to be presented with a statement of due diligence on entry to the EU. This statement will prove that the commodity is deforestation-free by using geological data from the country of origin.
Each company will be required to collect more detailed data for each shipment for their internal archives. For the next five years, this data will be subject to verification upon request by competent authorities. Detailed checks will be carried out more often on shipments from high-risk origins.
The European Commission is currently identifying the high-risk and low-risk countries.
Q. HOW IS ECA PREPARING FOR THIS REGULATION?
We are providing support and clarification on the regulation to our members. The transition period begins on 29 June 2023 and will enter into force 18 months later, on the 30th of December 2024.
In some cases, the regulation text is unclear for our members, and so we are discussing such issues with the European Commission. We are also liaising with the competent authorities in EU member states, because enforcement of this regulation will be conducted at national level. We want to understand their plans for enforcement.
In the long-term, we will be reviewing the regulation at different stages. We'll then be in a position to discuss with the legislators any areas for improvement or lessons learned.
Q. DOES THE REGULATION BRING ANY RISKS OR OBSTACLES?
For cocoa farmers, non-compliance would mean that they lose access to one of the world's most important cocoa markets. Both producing countries and traders or importers therefore have a significant interest in ensuring compliance. The challenge is for everybody to work together.
No single actor in the supply chain can tackle this challenge alone. Implementation requires cooperation across the entire sector, including efficient distribution of funds, together with support to develop an enabling environment for cocoa production.
We have many concerns, of course, and we are calling on the EU to listen and to provide the support where it's needed, both technical and financial.
Q. IS THE EU SETTING STANDARDS FOR THE REST OF THE WORLD?
Yes, absolutely. The United Kingdom is currently working on their own deforestation regulation, and this issue is being discussed in the United States also. The European Commission does not say it explicitly, but it intends to set a global standard. The ECA hopes that other major markets will follow.
On behalf of our members, we are working towards the guilt-free consumption of chocolate by final consumers. We are also helping to stop deforestation and our indirect contribution.
As a member of the ECA, Walter Matter is committed to offer its extensive experience and activities to the network. With the support of ECA, we will continue our best business practices across our global ventures.
Learn more about our key partnerships: https://www.wama.ch/news/
RECENT NEWS
Discover our previous publications.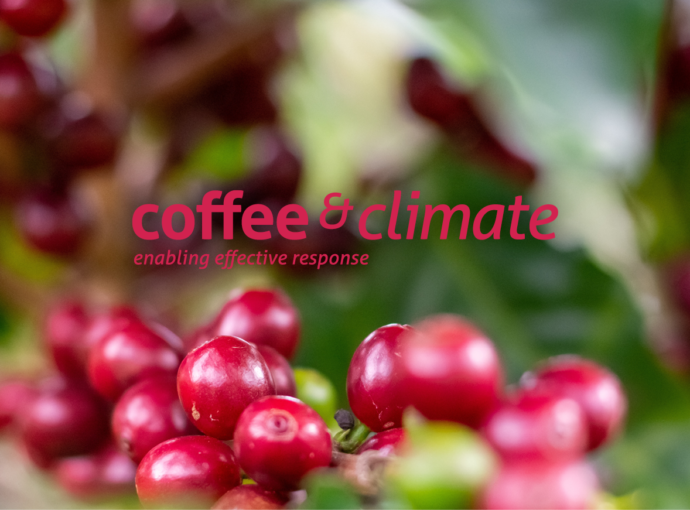 01 May 2023 — Sustainability